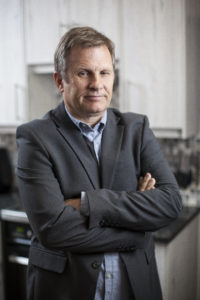 Hi, my name is Andrew Forsyth and I am the founder and owner of Heavenly Kitchens.
My company's objective is to partner with my clients and give them the kitchen that not only complements their home but brings them pride. With quality and precision to detail, along with fast and reliable service, we're able to meet our client's expectations.
In short, we're here to help you love your space.
Schedule a consultation with us today.
"I love my kitchen units, they were created as per brief. Heavenly Kitchens gave invaluable advice. I am very happy."

Kim Napo, gourmet chef.

"We have been using Heavenly Kitchens for over 20 years due to their excellent services and workmanship."

Roy Chilton of Chilton Construction.

"Andrew and his competent team came in and did the job exactly as promised. I highly recommend Heavenly Kitchens to anyone."

Brian Huyshamer, a satisfied customer.